Cloud Services

Cloud Storage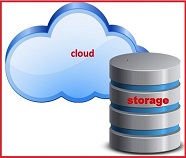 Traditional business applications are complicated, expensive, the amount,        and variety, of hardware and software required to run them are daunting. You need a whole team of experts to install, configure, test, run, secure, and update them.
TempleData Ghana offers clients of our cloud services a chance to offload the costs of housing, managing, and maintaining servers. With our cloud services, clients do not have to worry about server software and hardware upgrades.
TempleDataCloud services have lots of advantages for clients, including increased security, the ability to scale use, and immediate access to new options and software versions. Cost benefits come in the form of reduced requirements for premise-based systems and maintenance as well as access to new features and capabilities that can drive new business opportunities
IaaS & PaaS
IaaS (Renting the Hardware in the Datacenter )
Clients will host their Server based hardware with us, instead of investing heavily on Server hardware purchase and running cost.They would rent one of ours with massive storage attachment to go with it . They could simple walk into our datacenter install their OS ,connect to remotely via the internet(RDP or Terminal Service's) and pay a monthly fee .All they need is their office PC/Laptop with internet connect and a router.
PaaS (Rent the Hardware & Software in the Datacenter )
In addition to Iaas above we provide the Microsoft i.e. (SBS which includes Exchange & SQL ,MS Office Suite) ,Linux based software and licensing ,all setup and managed by us, ready for you to put your third party applications on. These licences are charge per seat IaaS , again internet access is required for this service.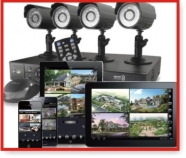 TempleData CCTV Remote Viewing uses Windows based computers and modern peripherals that are professionally installed and tested. Each system is has a build-in hard drive and hardware cards that are upgradable.
Our systems are perfect for securing your home, business, schools, churches, and government institutions. We guarantee our systems because they are built with hardware that meets world-class standards.
Read More >>
TempleData affords you the surveillance systems that allows you to see your business, facility and home live from anywhere via different devices such as, Android and IOS phones, tablets, and PCs. This allows you to protect valuable lives and investments 24/7.
 

Features & Benefits
Advanced Motion Detection: Motion Detection recording permits multiple sensitivities settings within different areas. Suitable for large-scale security monitoring and recording in companies, factories, auditoriums, academic institutions, churches, etc.
Timeline Search: Timeline search allows users to locate a specific video clip on a time frame via an easy-to-navigate user friendly interface. Displaying minutes and seconds, search and playbacks.
Password Expiration Feature: Password expiration feature provides better security practices in surveillance system. System administrators can set expiration or disable a user's account. Features also include password edit, account edit and more.
WebCam Server: TempleData's server allows live access to videos remotely over a network or the Internet. Cameras can be viewed directly through your web browser.
Email Alerts: Send instant alerts to your email when a motion detected event occurs on site.
Mobile Apps: The system comes with a mobile app for iPhone, iPad, and Android devices.
No Monthly Fees: Once the initial cost has been covered, there are no monthly fees associated with your installed surveillance system.
Boost employee productivity: Watch over your business by keeping an eye on your employees
 Fight fraud & false liability claims: Gain the upper hand with hard evidence in the event of a lawsuits or false damage claims.
 Prevent armed robberies & burglaries: With surveillance systems dotted around your home, institution or facility, it would drastically reduce robberies – or aid in their investigation if such an even occurs.
 Reduce accidents: This function can be useful in both the public and private sector. TempleData's CCTV system monitors workers in dangerous environments such as factories and mines, and building construction sites.